CIAC Information - Don't turn your back!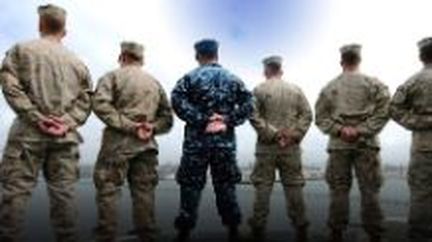 Classification: UNCLASSIFIED | Respected All,
Good Morning, as you all know. When Sailors or any Service Member returns home from deployment or comes off Active Duty things change, people change and regardless of what "we" think we have changed as well. While we process through numerous places both physically and mentally. We are given a million pamphlets when we get home and in the mail. It can become overwhelming to follow all the spagetti spread out over the wall. The information is very useful information but we all know how easy it is to get lost in the called "world wide web" and stop looking.
As the Unit CIAC, I started to follow the information and connect the noodles. I have found a place that you can actually receive results and you actually talk to a real person too! The company is called American Corporate Partners (ACP):
http://www.acp-usa.org/
American Corporate Partners (ACP) is a nonprofit organization dedicated to assisting veterans in their transition from the armed services to the civilian workforce. With the help of business professionals nationwide, ACP offers veterans tools for long-term career development through mentoring, career counseling, and networking opportunities.
With the belief that one-on-one relationships enhance an atmosphere of mutual understanding, respect, and support, ACP aims to strengthen the connection between corporate America and veteran communities.
It's very important that we take care of ourselves and one another. Every time I see the T.V. commercial about Veterans coming home and the one gentleman says something to the effect of: "We owe it to the men and women who sacrificed their lives by taking care of ourselves. We owe it to them to do so." Regardless if you need this or not, there is someone out there who could use this. We all know someone out there who could utilize these types of offers. It is a great tool to have for networking and having an outside perspective on things. This does require you to be committed, their success is based on Veterans like us, who keep their promise and fulfill their obligation.
As Veterans, we all know what responsibility means and how to carry ourselves by being committed to something for lengths of time. So if this is something you or any Veteran you know who would need help get them engaged. This isn't just for members who were on the front lines, it's ANY member of the Armed Forces.
Question: Chief why do I know about this? Because, I have enrolled into this program myself. Having a real live person to talk to, has been the biggest plus. But, it's up to you to make it happen, if you feel or think you want to make a positive change or need an outside opinion since returning home or stuck in a rut since coming off Active Duty. I have been teamed up with a mentor after a thorough back ground to match me with the best candidate for me. I have been very lucky and honored to have found a person who is that outside opinion to help with better my career and networking within my area.
It's all about taking care of our Sailors (or any Veteran), it starts with us!
If you or anyone else would like more insight, please feel free to contact myself about this program or visit
www.ia.navy.mil
for other great insight on both pre and post deployment information.
Very Respectfully,
ITC (SW) McGeary
---